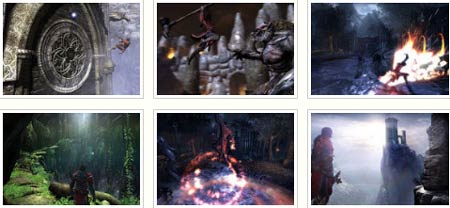 "castlevania – lords of shadow" wird was grösseres, denn es erscheint für die ps3 und 360 irgendwann 2010. das action-adventure spielt in südeuropa zur zeit des mittelalters und die grafiken sehen echt gut aus:
17 screens, "castlevania – lords of shadow", via kotaku.com.
zu unserer verblüffung ist hideo kojima involviert in die entwicklung.
auch puzzle-elemente wird es mitbringen und der haupt-charakter heisst gabriel. vielleicht lohnt es sich ab und an die website im auge zu behalten: via konami.jp.
---
.: Social Bookmarks :.