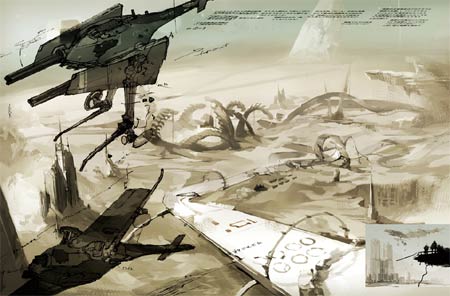 auch erst 2010 kommt "sin and punishment 2" für die wii. es spielt viele jahre nach dem ersten teil, das für den n64 erschien und bringt zwei neue charaktere, isa und kachi mit.
wir fanden fabelhaftes konzept-artwork:
artwork: "sin and punishment 2", via offworld.com.
auch der nachfolger wird ein rail-shooter, was also bedeutet, dass ihr einer vorgegebenen route folgt und es krachen lassen könnt.
---
.: Social Bookmarks :.