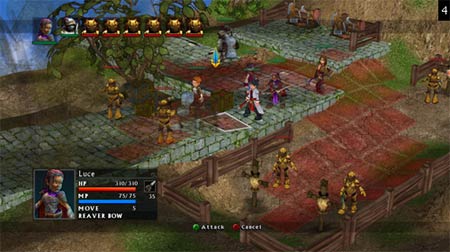 konami wird das strategie-rollenspiel "vandal hearts – flames of judgment" im winter ausschliesslich als herunterladbaren titel anbieten. es wird der vorgänger zum ersten "vandal hearts", das bereits 1997 für die ps1 erschien.
die grafiken erinnern ein wenig an die nds-version von "prince of persia", also zumindest, was das artwork der helden betrifft. seht selbst:
8 screens, "vandal hearts – flames of judgment", via kotaku.com.
je öfter ihr charaktere eurer gruppe dann benutzt, umso besser werden deren fähigkeiten. ausserdem gibt es 20 karten für die freie erkundung. es kann zudem sein, dass es mehrere endings geben wird, allerdings wissen wir noch nicht, von was das genau abhängt.
---
.: Social Bookmarks :.