kratos, der alte haudegen: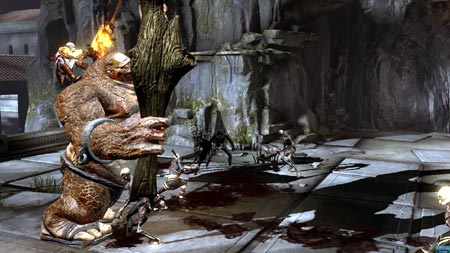 termin ist immer noch märz 2010. bis dahin, hier kratos' bewerbungsprofil bezüglich zyklopen-reiten und zombies abschlachten:
19 screens, "god of war III", via gamekyo.com.
was waffen und story betrifft gibt es wenig neues: was mit der blade of olympus passiert ist ist weiterhin unklar und auch der rachefeldzug an den göttern des olymp wird nicht näher erläutert. da bleibt uns nur: stoisches aussitzen (das machen die götter auf ihrem thron auch oft).
---
.: Social Bookmarks :.