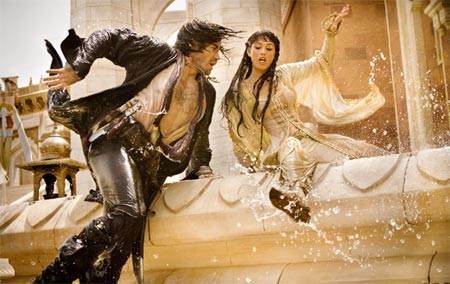 ihr werdet sicherlich mitbekommen haben, dass hollywood prince of persia im grossen stil für die leinwand rausbringen wird. jake gyllenhall übernimmt die rolle des abenteuer-prinzen und auch ben kingsley wird mit von der partie sein. wie das ungefähr aussehen wird könnt ihr euch dort anschauen:
9 mal "prince of persia – der film", via joystiq.com.
meiner meinung nach wird die stimmung getroffen, aber gyllenhall als prinz überzeugt mich jetzt nicht wirklich.
jerry bruckheimer hat für diese verfilmung ein budget von sagenhaften 200 millionen dollar. erst im mai nächsten jahres werden wir wissen, ob sich das tatsächlich gelohnt haben wird.
---
.: Social Bookmarks :.