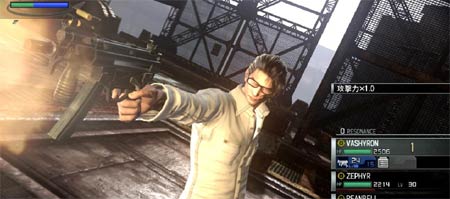 tri-ace und sega haben "end of eternity" für den westen umbenannt in "resonance of fate". das rollenspiel bringt ein setting in der nahen zukunft mit, mit einer kaputten erde, die von giftigen gasen hingerafft wird. daher wurde ein luft-reiniger namens basel erbaut, der von einer grossen stadt umgeben ist. dieses gerät gibt allerdings eines tages den geist auf.
die grafiken sehen gut aus, die atmosphäre kann bereits überzeugen:
31 screens, "resonance of fate", via gamekyo.com.
im entwickler-team ist auch takayuki suguro am start, der mit an der planung von "final fantasy tactics" und "vagrant story" beteiligt war. die japanische version ist zudem eine anlehnung an den roman von isaac asimov.
in nippon kommt das spiel ende januar, im westen auch sicher, aber es gibt noch kein konkretes datum.
---
.: Social Bookmarks :.