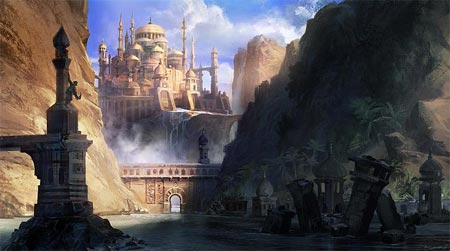 "prince of persia – the forgotten sands" wird von ubisoft montreal entwickelt und erscheint im mai 2010 für so ziemlich alle plattformen, die es gibt. etwas concept artwork haben wir gefunden, sieht sehr geil aus:
concept artwork: "the forgotten sands", via gonintendo.com.
story-technisch findet hier eine rückkehr zu "sands of time" statt. beim gameplay stehen euch dann auch naturgewalten zur verfügung.
---
.: Social Bookmarks :.