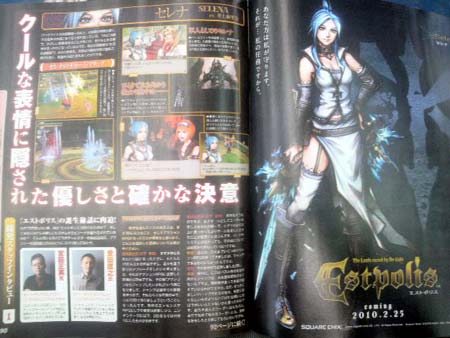 das rollenspiel "lufia" kennt mancher bestimmt. "estpolis – the land cursed by the gods" ist seit 2002 mal wieder ein game für einen handheld. das entwickler-team ist das selbe, welches 1993 das allererste "lufia" an den start brachte.
aktuelle scans könnt ihr euch dort reinziehen:
5 mal "estpolis – land cursed by the gods", via famitsu.
am 25. februar erscheint es in japan. da die vorgänger jedoch nie nach europa gekommen sind, sondern nur in den usa und nippon releast wurden, gehen wir momentan nicht davon aus, dass europa in den genuss kommen wird. aber wir bleiben dran und melden, wenn sich das ändert.
---
.: Social Bookmarks :.