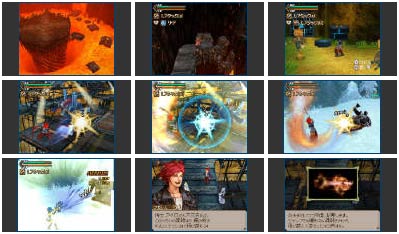 aus aktuellem anlass haben wir weitere screenies zu "lufia ds" für euch, auch bekannt als "estpolis – the land cursed by the gods":
69(!) mal "estpolis", via andriasang.com.
also was diese grafiken betrifft, hier kommt was ganz grosses. das ist exakt, was nds-rollenspieler sehen wollen: zauberhafte welten, coole charaktere und magie. wir drücken wirklich die daumen, dass der westen das game bekommt.
---
.: Social Bookmarks :.

1 Power-Up zu "screenshots: estpolis"