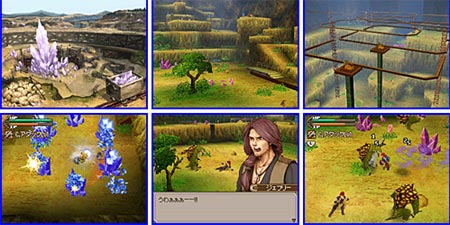 mighty mike wird sich darüber bestimmt freuen: wir haben noch mehr visuelles material zu "espolis – the lands cursed by the gods" gefunden, dem "lufia ds", das ende februar in japan erscheint:
60+ sceens, "estpolis", via game.watch.impress.co.jp.
ich besitze nun seit fast drei jahren einen nds und das grösste problem dieser konsole ist die fülle an bullshit-games. von den fast 5000 veröffentlichten spielen weltweit kannst du 4500 locker wegwerfen. "estpolis" gehört zu den juwelen, die mir wieder ein wenig hoffnung machen. im grossen und ganzen habe ich nämlich immer noch das gefühl, ich hätte mir doch die psp holen sollen… anscheinend bin ich für nintendo nicht die richtige zielgruppe, ich alter playstation-verzockter narr.
---
.: Social Bookmarks :.