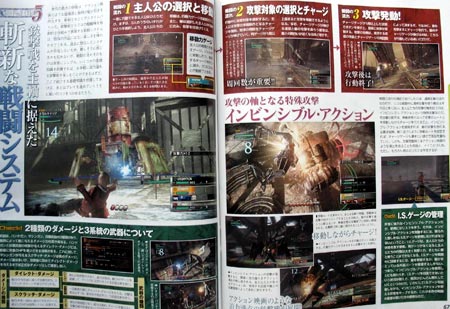 nochmal eine ganze tonne voll scans zu "resonance of fate", segas next-gen-rollenspiel-primus:
12(!) scans, "resonance of fate", via gamekyo.com.
zephyr heisst der 17-jährige protagonist. subject20 ist eine schöne frau und experiment einer fabrik. vasheron ist ein 26-jähriger ex-soldat und leanne eine weitere heisse braut, die euch im battle durch ihre agilität unterstützt.
ein genaues release-datum für uns pal-zocker steht noch aus, die usa bekommen das game jedoch am selben tag wie "ffXIII": dem 9. märz.