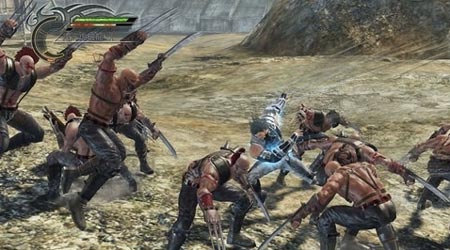 ich weiss es gibt viele fans der "fist of the north star"-anime-serie und "hokuto musou" wird ganz allein euer spiel. das beat'em-up von koei und omega force bringt die franchise auf die zwei leistungsstärksten konsolen unserer zeit.
es gibt neue screens, daher geht es hier weiter:
10 screens, "hokuto musou", via kotaku.com.
das spiel ist auch bekannt unter dem titel "north star warriors", wer das mal googeln möchte. am 25. gibts in japan auf die fresse.
---
.: Social Bookmarks :.