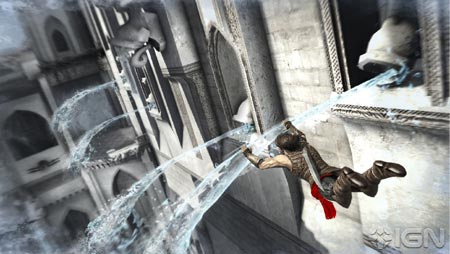 nochmal eine runde screenies zu "prince of persia forgotten sands", diesmal die der 360-version:
14 mal "prince of persia – forgotten sands", via ign.com.
jetzt lernen wir alle ein neues wort: "interquel". also kein sequel, ein nachfolger, oder ein prequel, ein vorgänger, nein, ein interquel, ein zwischen-den-welten-gänger.
die ps3 und 360 werden ein sich gleichendes spielerlebnis kriegen, die wii, psp und der nds ein eigenes. das macht sinn, degradiert aber irgendwie auch die wii-konsole als solches, wie ich finde.
spätestens am 20. mai gibts das interquel beim spielehändler eures vertrauens.
---
.: Social Bookmarks :.