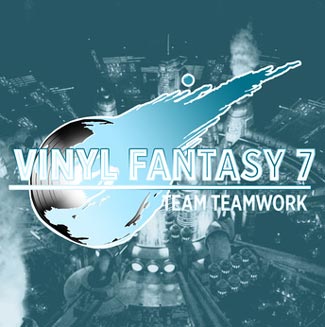 von den selben freaks, die uns bereits ocarina of rhyme beschert haben, kommt jetzt das ganze mit den musik-themen aus final fantasy 7. hier die tracklist:
1. Kool Keith + Tom Waits – Spacious Thoughts (The Prelude) 04:07
2. Jay-Z – Lucifer (Mako Reactor) 03:17
3. M.O.P. – Ante Up (Battle!) 03:42
4. MF DOOM – Air (Barrett's Theme) 02:35
5. Outkast + Raekwon – Royal Flush (Sailing from Junon) 03:34
6. Skyzoo + Wale – Lyrically Inclined (Jenova) 03:18
7. Gucci Mane – Stoopid (Costa Del Sol) 04:10
8. Clipse – Fast Life (Sephiroth's Reunion) 03:52
9. Dorrough – Ice Cream Paintjob (Gold Saucer) 04:07
10. Murs – Me and this Jawn (Mideel) 03:02
11. Slum Village – Get Dis Money (One-Winged Angel) 03:11
12. Ghostface Killah – Save Me Dear (City of the Ancients) 02:34
das album gibts für weniges geld mit cover-artwork. download direkt bei:
http://teamteamwork.bandcamp.com/album/vinyl-fantasy-7.
oder hier, alle tracks in völler länge:
v-e-r-z-o-c-k-t.

"ragnarok online ds" ist eine leicht vereinfachte version von "ragnarok online" mit stylus-unterstützung. in diesem trailer sieht man ein wenig mehr vom gameplay und auch ein paar der 17 klassen werden vorgestellt.
die mmo-features wurden reichlich herunterskaliert, man wird lediglich mit bis zu drei spielern gleichzeitig online auf dungeon-erkundung gehen können.
release in nordamerika wird am 17. februar sein.

retro-styles soweit das auge reicht:
data east war mal eine japanische videospiele-firma, die im jahr 1976 gegründet wurde. leider mussten die 2003 konkurs anmelden. nun liegt es an majesco entertainment die arcade-hinterlassenschaften wieder aufleben zu lassen und das wird gemacht mit "data east arcade classics" für die wii. checkt die screens:
45 grafiken, "data east arcade classics", via siliconera.com.
die 15 darin enthaltenen games sind:
Bad Dudes vs. Dragon Ninja
BurgerTime
Burnin' Rubber
Caveman Ninja (Joe & Mac)
Crude Buster
Express Raider
Heavy Barrel
Lock 'n' Chase
Magical Drop III
Peter Pepper's Ice Cream Factory
Secret Agent
Side Pocket
Street Hoops
Super Real Darwin
Wizard File
am 9. februar erscheint die ntsc-version. als besonderes schmankerl gibt es haufenweise zusätzlichen content zum selber freischalten.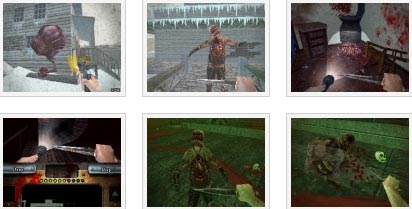 "dementium II", eines der wenigen erwachsenen-spiele für den nds, wird aller voraussicht nach am 10. april erst erscheinen. um die wartezeit ein wenig zu verkürzen, dort gibts weitere erwachsenen-screens:
18 mal "dementium II", via gamekyo.com.
hier können wir leider nur sehr wenige informationen liefern. zum einen wären da bestätigte neue waffen wie der holzhammer. man bleibt dem genre treu, also wirds wieder ein survival-horror mit fps-elementen. und die location nennt sich bright dawn treatment center, doch von der sonne werdet ihr nur herzlich wenig sehen.
wir bleiben dran, weitere neuigkeiten in kürze.