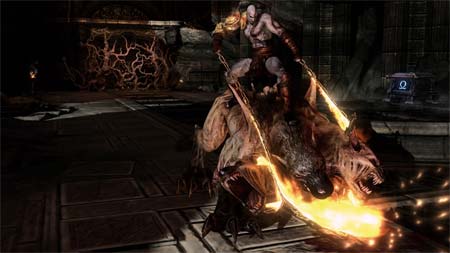 2010 wird wohl das krasseste jahr für die next-gen-konsolen. einen entscheidenden teil dazu beitragen wird "god of war III", das am 19. märz bei uns in den handel kommt. weitere screenies findet ihr bei unseren französischen kollegen:
27 screens, "god of war III", via gamekyo.com.
dort gibt es auch ein kurzes video zu einer art sex-mini-game zwischen kratos und der göttin aphrodite. santa monica hatte da schon immer irgendwie ein händchen für.
die bluray-disc wird 35GB an daten enthalten. alleine die nase der titanin gaia besteht aus 1GB texturen. "god of war III" wurde von grund auf neu erstellt mit der "god of war III"-engine. das wird man im fertigen produkt auch sehen können. ein absoluter pflichtkauf.
---
.: Social Bookmarks :.