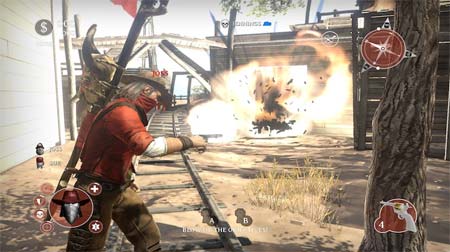 ebenfalls nur zum herunterladen wird es den shooter "lead and gold: gangs of the wild west" geben, der von fatshark auf der diesel engine entwickelt wird. es gibt insgesamt vier klassen (z.b. heilt der blaster die gefährten), also vier charaktere, was heisst, dass man sich mit drei freunden in den wilden schiesswütigen westen begeben kann.
die ersten grafiken gibt es bei:
11 screens, "lead and gold: gangs of the wild west", via destructoid.com.
wem das jetzt alles nach "team fortress 2" klingt: geistig sicherlich ein enger verwandter, doch "lead and gold" möchte einfach ein solider 3rd-person-shooter sein, ohne irgendwas bei anderen games abgeschaut haben zu müssen. release soll noch in diesem quartal sein.
---
.: Social Bookmarks :.