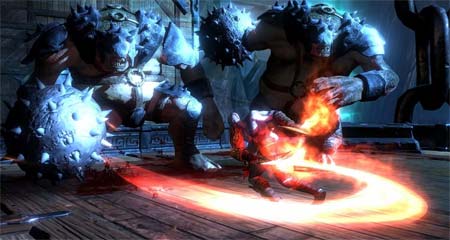 kratos ist das gegenkonzept zu pokémon: weder gewalt- noch jugendfrei, immer aggressiv und brutal, partiell psychisch gestört. es sind nur noch fünf tage bis zum langerwarteten launch bei uns, in der zwischenzeit schieben wir einfach weitere grafiken hinterher:
17 screens, "god of war III", via gamekyo.com.
wie die beiden vorgänger hat der titel bei den kritikern massiv abgeräumt: es gab regelrechte lobeshymnen und am ende kamen im schnitt 9,4 von 10 punkten dabei heraus. somit dürfte "god of war" eine der wenigen serien sein, die immer nur noch besser und nie schlechter geworden sind, mit jeder fortsetzung die kam. das spricht gnadenlos für die entwickler von santa monica. respekt!
---
.: Social Bookmarks :.