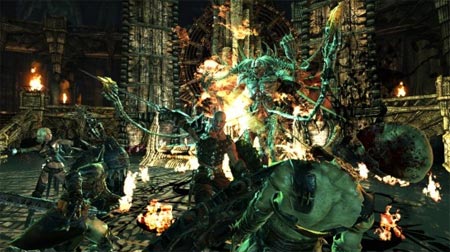 ein bisschen das konzept aus "bard's tale", dazu zeitgemässe grafik sowie coop-dungeon-action; das alles gibt es in inxiles "hunted: the demon's forge". die macher von "fallout", bethesda, bringen dieses game auf die 360, ps3 und pc.
viel ist es nicht, was wir an informationen an land ziehen konnten, doch für eine vorschau ausreichend:
preview: "hunted: the demon's forge", via aeropause.com.
inxile gibt es erst seit 2002. hauptsitz ist in newport beach, kalifornien. die arbeiten an diversen projekten, auch für handheld-konsolen. einen überblick bietet die offizielle website: http://inxile-entertainment.com/.
---
.: Social Bookmarks :.