runde nummer zwei: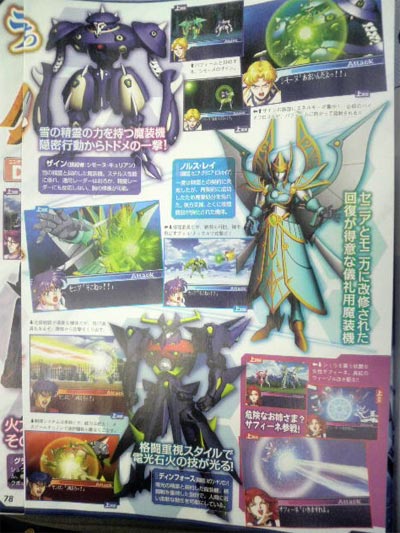 frisch aus dem scanner kommen diese bilder zu "super robot wars gaiden: masokishin the lord of elemental":
3 scans, "og saga: lord of elemental", via nintendoeverything.com.
wie bereits erwähnt wird dieses game ein remake des snes-titels mit zusätzlichen inhalten, wobei zu einem grossteil das look and feel des originals strikt beibehalten werden soll. gerne hätten wir weitergegeben, wie diese neuen inhalte konkret aussehen, doch müssen wir uns bis ende mai gedulden. dann nämlich erscheint es in nippon.
---
.: Social Bookmarks :.