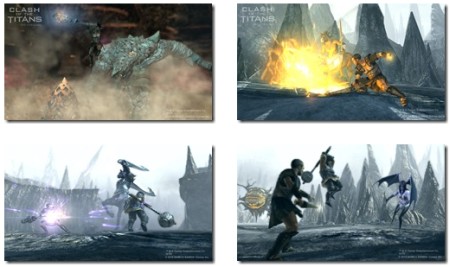 wie bereits erwähnt und hier zu lesen war wird game republic das videospiel zum film "clash of the titans" realisieren. ihr seid dann perseus, ein angepisster grieche, der mit über 80 waffen gegen hunderte verschiedene gegner in die schlacht ziehen muss.
14 screens, "clash of the titans", via siliconera.com.
das spiel wird nicht wie geplant gleichzeitig mit dem film in den handel kommen. vielmehr rechnet man mit einem release zum sommer 2010.
---
.: Social Bookmarks :.