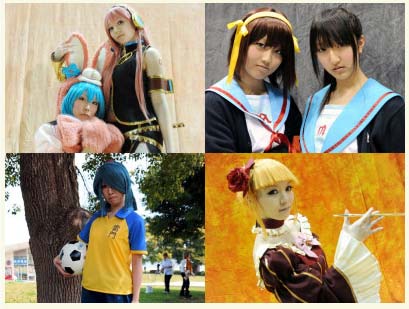 japans grösstes event zum thema cosplay ist das "cure cosplay festival". über das komplette wochenende durften dieses jahr in yokohama wieder allerlei verrückte kostüme bestaunt werden. die galerie findet ihr bei:
cure festival vol. 2, via gigazine.net.
dort dann einfach auf die photos klicken.
videogame, manga, anime; das land der aufgehenden sonne ist die brutstätte solcher trends. dementsprechend ist das, was man hier sieht, schon state of the art.
[update I, 23.04.10]
hier nochmal ein weiterer link mit verrückten bildern: via moeyo.com.
---
.: Social Bookmarks :.