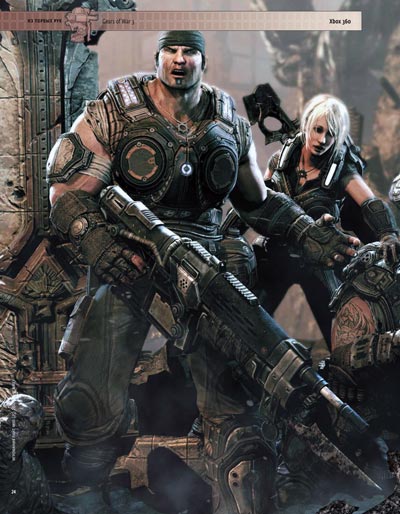 seid bitte nicht allzu irritiert: die folgenden scans zu "gears of war 3" sind in russisch verfasst. aber für eine vorschau reicht es:
8 scans, "gears of war 3", via gamekyo.com.
konsequent weitererzählt wird hier die geschichte der ersten beiden teile. als engine hat man die unreal 3.5 benutzt. und obwohl die veröffentlichung weit in der zukunft liegt gibt es sogar schon ein konkretes datum: der 8. april 2011.
---
.: Social Bookmarks :.