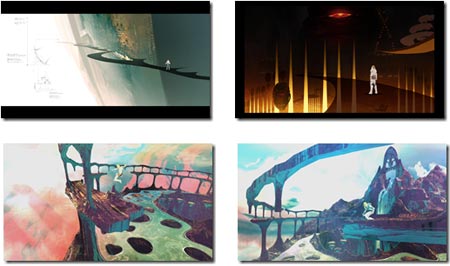 es gibt einen hauptaspekt beim design zu "el shaddai – ascension of the metatron": style.
die folgenden screens zeigen das im detail, zum einen bei den kämpfen, in denen enoch den gegnern die panzerung vom leib prügelt; alles ohne irgendwelche onscreen-anzeigen. zum anderen sieht man das erste mal auch die malerisch gestalteten level.
nicht verpassen:
28 screens, battle & level, "el shaddai", via siliconera.com.
die welten sind alle in-game abfotografiert. auch hier wurde auf unnötige oder zuviele objeke verzichtet. takeyasus baby wird was grösseres, daran besteht kein zweifel.
---
.: Social Bookmarks :.