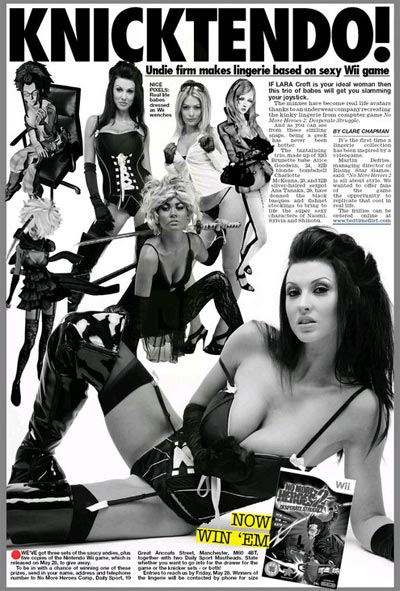 der britische dessous-hersteller bedtimeflirt wird eine reizwäsche-kollektion zum wii-titel "no more heroes 2" an den start bringen. martin defries, manager von rising star, sagt uns warum:
"No More Heroes 2 is all about style. We wanted to offer fans of the game the opportunity to replicate that cool in real life."
[via]
ja, klar, das macht sinn. wir sehen das absolut genauso und freuen uns auf die entsprechende cosplay-session…
---
.: Social Bookmarks :.