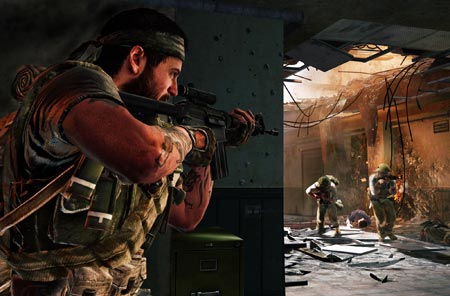 es gibt mächtig auf die mütze bei diesen nagelneuen grafiken zu "call of duty: black ops":
17 screens, "call of duty: black ops", via gamekyo.com.
es sind auch fünf scans aus irgendeinem russischen magazin dabei.
es kommen neue waffen (zum beispiel crossbows) und man darf auch in eine blackbird und einen helikopter steigen. das setting spielt zur zeit des kalten krieges, unter anderem auch in vietnam. dafür hat man sich exklusive lizenzen für die musik geholt.
eine wii-version wurde übrigens auch bestätigt. das datum ist derzeit für den 9. november veranschlagt.
---
.: Social Bookmarks :.