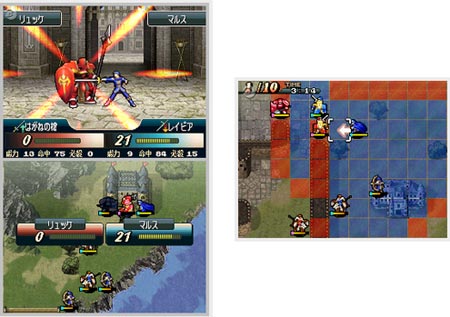 intelligent systems bringt am 15. juli "fire emblem: new mystery of the emblem: heroes of light and shadow", ein remake des taktikrollenspiels "monshou no nazo", auf den japanischen markt. im spiel ist man marth, der held aus "shadow dragon", der in einem konflikt intervenieren muss, der nur unter der bezeichnung "krieg der helden" bekannt ist.
nach diesem ganzen komplizierten gedöns gibt's jetzt die ersten screens:
16 screens, "fire emblem: heroes of light and shadow", via gpara.com.
zum ersten mal überhaupt kann man den eigenen charakter auch anpassen, so wie name, geschlecht, gesicht und klasse. ausserdem gibt es einen nagelneuen prolog sowie schicken nebenquests.
noch ist unklar, ob der titel bei uns erscheint.
---
.: Social Bookmarks :.