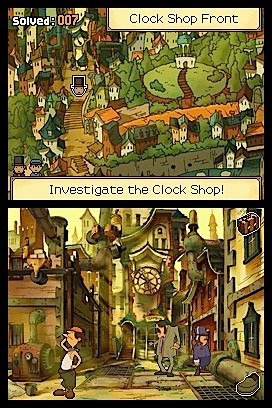 "unwound future" ist das dritte adventure-game der professor layton-serie und mit diesem spiel wird die erste trilogie auch abgeschlossen. dabei muss der werte herr professor mit seinem partner luke nach london reisen, um eine zeitmaschine und deren mysteriöse eigenschaften zu untersuchen.
screens gibt es dort:
25 screens, "layton and the unwound future", via joystiq.com.
am 20. september erscheint das spiel in nordamerika, einen monat später, am 22. oktober in uk.
---
.: Social Bookmarks :.