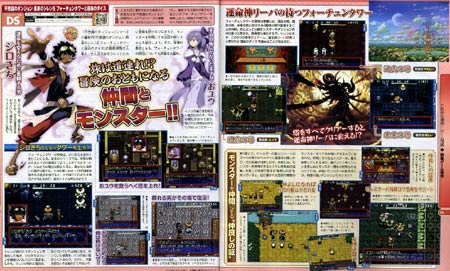 irgendwie schaffen es die "shiren the wanderer"-games nicht nach europa. auch die informationsdichte zum spiel ist bei den neueren ausgaben sehr dünn. daher muss diese preview in form eines scans ausreichen:
scan: shiren the wanderer 5, via nintendoeverything.com.
wir drücken die daumen, dass es mit einem pal-release möglichst bald klappen möge!
---
.: Social Bookmarks :.