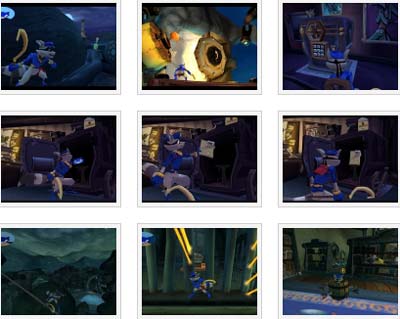 "the sly collection" wird das ps3-bundle genannt, in welchem "sly cooper and the thievius raccoonus", "sly 2: band of thieves" and "sly 3: honor among thieves" als HD-remakes enthalten sind. das ganze passt dann auf eine einzige bluray-disc.
wer den action-stealth-titel nicht kennt, schauts euch eben vorher noch ein paar grafiken dazu an:
21 screens, "the sly collection", via gamekyo.com.
ist ein positiver, sehr sympathischer titel, der noch zu ps2-zeiten bei den kritikern richtig gut ankam: so 83-88 punkte war es den metacritic-leuten wert.
---
.: Social Bookmarks :.