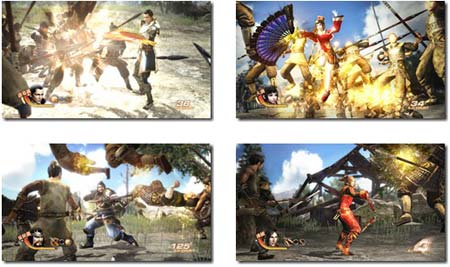 "dynasty warriors 7" wird von omega force und koei entwickelt. wie immer, so basiert auch hier die story auf der chinesischen novelle "romance of the three kingdoms" von luo guanzhong, zu der wir im archiv artwork zu bieten haben.
11 mal "dynasty warriors 7", via siliconera.com.
insgesamt wird es 4 fraktionen geben, das jin königreich kommt dazu und das renbu combat system fliegt raus. der neue, sogenannte chronicle modus, wird den spielern zusätzlich die möglichkeit geben einen eigenen story-modus zu kreieren, der widerum in einem frei begehbaren china spielt.
die fertige version wird für pal-regionen ab märz 2011 im regal stehen.
---
.: Social Bookmarks :.