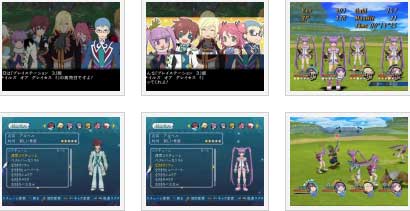 "tales of graces" ist der insgesamt 12. teil der serie und erscheint ab anfang dezember in nippon.
beim setting wird auf dungeons gesetzt, das battle-system nennt sich style shift linear motion battle system" (SS-LMBS), mit welchem man aus zwei verschiedenen kampfstilen wählen kann, was gerüchten zufolge das beste kampfsystem überhaupt sein soll, seit es das spiel gibt.
die zweite runde screenies sei hiermit eingeläutet:
39 screens, "tales of graces", via gamekyo.com.
das alles spielt auf einem planeten namens efinea. famitsu ist bereits im vorfeld voll des lobes: alle vier autoren der legendären japanischen spielezeitschrift gaben 9 von 10 möglichen punkten, also 36/40.
---
.: Social Bookmarks :.