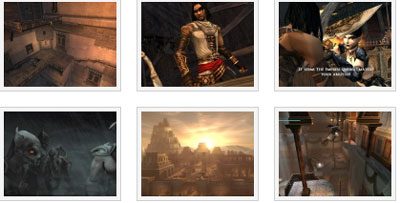 in dem "prince of persia trilogy"-paket steckt eigentlich nix neues: zusammengefasst wird hier, was zusammen gehört, als da wäre "The Sands of Time", "Warrior Within" und "The Two Thrones". eigentlich für die ps2 zu haben, kommen die spiele in HD-qualität mit 3D-support auf einer bluray-disc.
grafiken haben wir finden können, siehe:
17 screens, "prince of persia trilogy", via gamekyo.com.
käuflich erwerben kann man das ab morgen. immerhin: zockt die games und scheisst auf den dummen film! so wird man(n) weniger gay durch jake gaylenhall…
---
.: Social Bookmarks :.