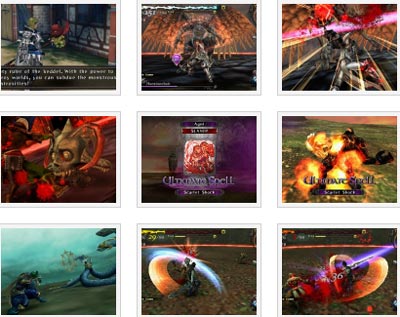 so anfang februar um den dreh erscheint "lord of arcana", ein action-spiel für die psp, an welchem bis zu vier spieler teilnehmen können.
unsere netten franzosen haben dazu massig screenies parat:
28 screens, "lord of arcana", via gamekyo.com.
das setting spielt in einer welt namens horodyn, mit magischen steinen und allerlei monstern, die von sogenannten slayern auseinandergenommen werden müssen.
wie bereits erwähnt arbeitet soundtechnisch die lebende legende nobuo uematsu mit, das artwork steuern künstler aus aller welt bei. vielversprechender titel aus dem hause square enix!
---
.: Social Bookmarks :.