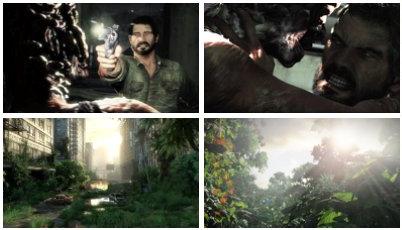 Vom selben Studio, das bereits die "Uncharted"-Reihe ins Leben gerufen hat, Naughty Dog, kommt Ende 2012 das Survival-Horror-Action-Adventure "The Last of Us". In den ersten Trailern sind ein Mann und ein Mädchen zu sehen, die vor Überlebenden einer Pilz-Seuche fliehen, in einer apokalyptisch anmutenden Stadt, ähnlich wie in "I am Legend".
Erste Grafiken gibt es bereits:
7 screens, "The Last of Us", via eurogamer.de.
Es wird das erste Mal sein, dass Naughty Dog zwei IPs innerhalb einer Konsolen-Generation am Start haben wird. Wir sind zuversichtlich: Es hört sich spannend an und sieht gut aus. Doch die Wartezeit ist noch extrem lang, also stay tuned for much more to come!
---
.: Social Bookmarks :.