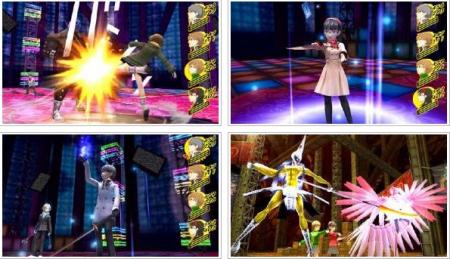 "Persona 4: The Golden" ist ein Handheld-Remake von "Persona 4" für die PSVita. Eigentlich geplant als PSP-Titel, kam es Atlus entgegen, dass die neue Konsole mehr Möglichkeiten für die Entwicklung bietet. Kommen werden neue Features und zusätzliche Story-Elemente.
Grafiken findet ihr dort:
29 screens, "Persona 4: The Golden", via andriasang.com.
Außerdem kommt ein neuer Charakter namens Marie. Mit der WLAN-Funktion kann man zudem Freunde kontaktieren, um in Dungeons gemeinsam zu kämpfen. Einen sicheren Release für Japan gibt es im zweiten Quartal 2012.
---
.: Social Bookmarks :.