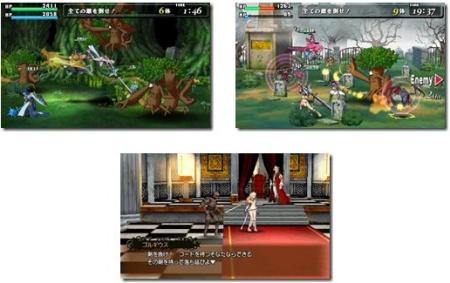 Agatsuma Entertainment hat weitere Screenshots zu "Code of Princess" veröffentlicht. Der Side-Scroller-Prügler wird vom selben Team entwickelt, das schon bei "Guardian Heroes" dabei war.
Hier die Grafiken:
8 screens, "Code of Princess", via siliconera.com.
Zwischen den Levels kann man allerlei Zeugs kaufen: Waffen, Schilde, Accessoires, Handschuhe etwa. Das Spiel erscheint am 19. April in Japan und wird definitiv auch im Westen rauskommen. Nur weiß zum jetzigen Zeitpunkt niemand wann.
---
.: Social Bookmarks :.