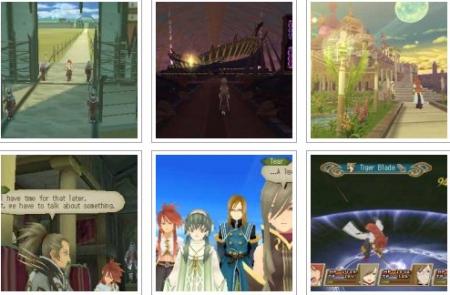 "Tales of the Abyss" ist eigentlich der Name eines PS2-Rollenspiels von Namco, wird jedoch als 3DS-Port erstmalig in Europa erhältlich sein. Dazu gibt es neues Artwork von Kousuke Fujishima, sowie die Unterstützung für den 3D-Modus und den Dual-Screen der Konsole.
Die Grafiken dazu sehen vielversprechend aus:
8 screens, "Tales of the Abyss", via nintendoeverything.com.
Gelobt wurden in der fertigen Version die Dialoge und Cut-Scenes, sowie das Kampfsystem. Gemischt aufgenommen wurde die Grafik, trotzdem gab Famitsu dem Spiel 36 von 40 möglichen Punkten.
"Tales of the Abyss" ist im Handel bei uns seit Ende 2011.
---
.: Social Bookmarks :.