Archiv für 19. Januar 2012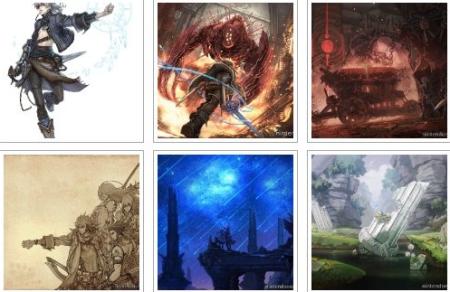 Wir konnten superbes Artwork zum Rollenspiel-Blockbuster aus dem Hause Mistwalker, "The Last Story", finden:
23 mal Artwork, "The Last Story", via nintendoeverything.com.
Bei uns erscheint das Game mit über einem Jahr Verspätung zum Nippon-Release endlich am 24. Februar für die Wii. Kaufen!


"Beyond the labyrinth" wird von Tri-Ace und Konami für den 3DS entwickelt. Es wird ein Dungeon-Crawler-Rollenspiel werden, mit ähnlicher Grafik wie bei "Ico". Das Kampfsystem läuft hier in Echtzeit und actionbasiert ab.
Die Protagonistin ohne Namen, sowie einen kurzen Eindruck zur Spielwelt, liefern folgende Pics:
6 screens, "Beyond the labyrinth", via nintendoeverything.com.
Seit heute in Japan zu haben.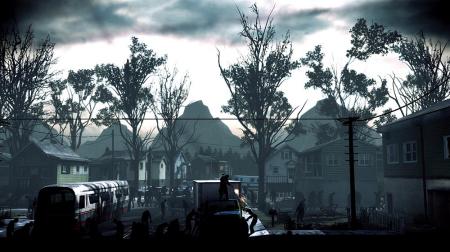 "Deadlight" ist der Name eines Independent-Games von Tequila Works. Der Mix aus Puzzle und Horror spielt im Jahr 1986, wo eine mysteriöse Krankheit die Menschen befallen hat und sie zu Mördern macht. Ihr übernehmt dann als Spieler die Kontrolle der Überlebenden Randall Wayne, die die Westküste der USA entlangstreift und gegen das Grauen kämpfen muss.
Viel ist es nicht, was wir euch anbieten können, es reicht grade so für eine kleine Preview:
4 screens, "Deadlight", via gamekyo.com.
Das Gameplay orientiert sich dabei an "Shadow Complex".
Zu haben ab Sommer 2012 über Xbox Live Arcade.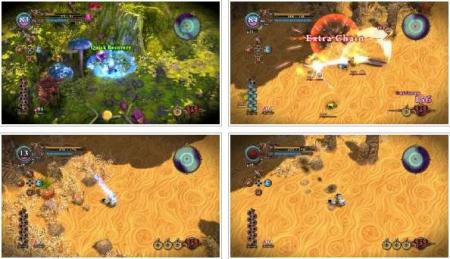 Nippon Ichi entwickelt exklusiv für die PS3 das Rollenspiel "A witch and one hundred cavalry". Hier steht die Sumpf-Hexe Metallica im Vordergrund, die sich gegen eine andere Hexe aus dem Wald behaupten muss. Zur Seite steht ihr ein Avatar, den sie beschwören kann und der dann mit einem riesigen Schwert ins Spielgeschehen eingreift.
Hier findet ihr die ersten Grafiken dazu:
22 screens, "A witch and one hundred cavalry", via andriasang.com.
Lasst euch von den quietschbunten Farben und den teilweise niedlichen Charakteren nicht einlullen: Das Spiel wird viele blutige Szenen enthalten und die visuelle Präsentation ist sehr dunkel gehalten.
Das Endprodukt wird am 28. Juni in Japan veröffentlicht. Noch keine Releasetermine für den Westen bislang.