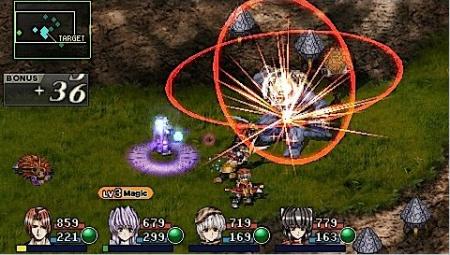 "Growlanser: Wayfarer of Time" ist ein Taktik-Rollenspiel für die PS2 aus dem Jahr 2003. Irgendwie hat Atlus die Portierung vergessen, denn wie soll man sich sonst erklären, dass der PSP-Titel erst letztes Jahr im August erhältlich war.
Jedenfalls, für die PSP hat man extra die Ladezeiten optimiert, neuen Ingame-Content geschaffen und eine englische Lokalisierung gestartet.
Das schaut dann so aus:
12 screens, "Growlanser: Wayfarer of Time", via joystiq.com.
Übrigens: Sprechen hören wird man die Charaktere nur bei den Anime-Cutscenes.
Leider fehlt bei diesem Release noch das Datum für die NTSC-Version. Wollen wir mal hoffen, dass das nicht auch acht Jahre dauert…
---
.: Social Bookmarks :.