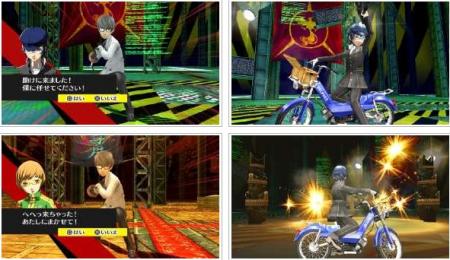 Wie ihr bereits wisst erreicht uns mit "Persona 4: The Golden" das Kult-Atlus-Rollenspiel in der zweiten Hälfte des Jahres auch auf der PSVita. Da man auf komplett neue Hardware bauen kann, wird das PS2-Game sogar noch größer. So kommt eine neue Spielfigur namens Marie und auch brandneue Story-Elemente. Zudem könnt ihr über das Wireless-Feature der Konsole neue Mitstreiter herbeirufen, die euch im Kampf in den Dungeons zu Seite stehen.
Dazu haben wir nochmal eine Reihe Grafiken für euch:
17 screens, "Persona 4: The Golden", via andriasang.com.
Zum jetzigen Zeitpunkt ist leider ein Release im Westen alles andere als gesichert. Wir glauben jedoch kaum, dass sich das jemand bei Atlus oder Square Enix entgehen lassen wird…
---
.: Social Bookmarks :.