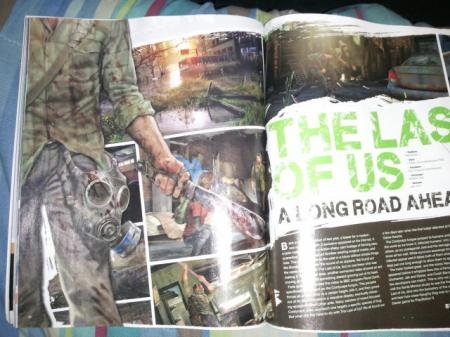 Auf "The Last of Us", dem komplexen Third-Person-Survival-Horror-Action-Adventure aus dem Hause Naughty Dog, wird schon sehnsüchtig gewartet. Es bringt einfach eine blendende Grafik mit und überzeugt mit der Story, die an "I am Legend" erinnert.
Aktuelle Scans aus Gameinformer konnten wir dazu aufspüren:
10 scans, "The Last of Us", via gamekyo.com.
Insgesamt 80 Menschen arbeiten an dem Titel, in welchem Ellie und Joel, eine 14-Jährige und ein Überlebender der Pilz-Apokalypse, die Hauptrollen spielen.
Als Komponist für den Soundtrack konnte zudem Gustavo Santaolalla gewonnen werden, der bereits zwei Oscars sein Eigen nennen kann und der auch schon bei "Brokeback Mountain" und "Babel" diesen Job übernahm.
Veröffentlicht wird das Spiel zwischen dem vierten Quartal 2012 und dem ersten 2013. Dauert also noch eine Weile.
---
.: Social Bookmarks :.