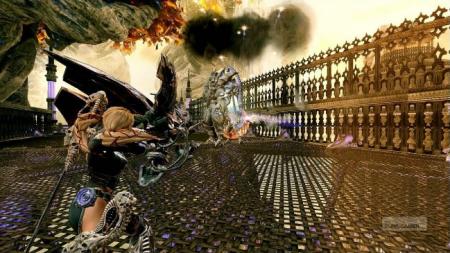 Vielleicht kennt ja noch jemand "X-Blades" von Gaijin Entertainment. Es erscheint nämlich bald ein Nachfolger des Hack'n'Slash-Action-Adventures mit dem Titel "Blades of Time".
Die sexy Protagonistin Ayumi findet sich darin auf einer mysteriösen und gefährlichen Insel wieder. Die hält allerdings auch viele Geheimnisse parat, z.B. spezielle magische Kräfte, die sie sich aneignen kann. Dadurch ist es ihr möglich gegen die Armeen von Gegnern zu bestehen und hinterhältigen Fallen auszuweichen.
Doch seht selbst:
7 screens, "Blades of Time", via eurogamer.de.
Das Spiel erscheint noch im ersten Quartal 2012 in Europa.
---
.: Social Bookmarks :.