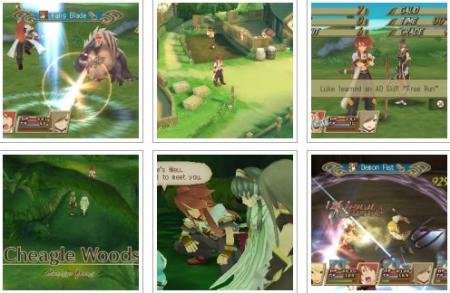 Zum ersten Mal überhaupt wurde "Tales of the Abyss" auch in Europa veröffentlicht. Das Spiel war ursprünglich ein PS2-RPG, so um 2005/2006, 2010 dann wiederum gab es die Ankündigung, dass sich ein 3DS-Port in der Entwicklung befindet.
Das Gameplay wurde entsprechend der innovativen Hardware der Handheld-Konsole angepasst, Kousuke Fujishima hat brandneues Artwork dazu erstellt und es kam ein neues Logo.
Nochmal viele viele Grafiken zu diesem Titel findet ihr bei:
37 screens, "Tales of the Abyss", via nintendoeverything.com.
Das insgesamt achte Spiel der "Tales"-Serie ist seit November 2011 zu haben.
---
.: Social Bookmarks :.