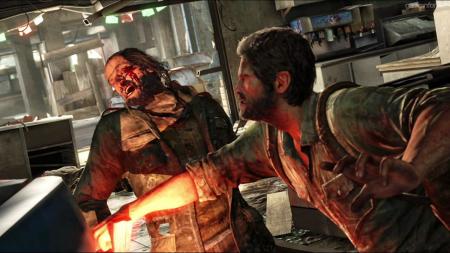 Game Informer hat nachgelegt, was aktuelle Screenshots zum PS3-Survival-Action-Titel "The Last of Us" betrifft. Es wird viel gekämpft und geschossen, allerdings alles nur indoor:
6 screens, "The Last of Us", via gamekyo.com.
Bestätigt wurde inzwischen auch ein Mehrspieler-Modus.
Die Idee zum Spiel stammt übrigens aus einer BBC-Natur-Dokumentation "Planet Earth": Dort wurde ein Pilzvirus vorgestellt, der Ameisen infiziert und dann deren Gehirn übernimmt, was in einem Auswuchs am Kopf resultierte. So entstand das Konzept, dies könne auch dem Menschen passieren. Freaky.
---
.: Social Bookmarks :.