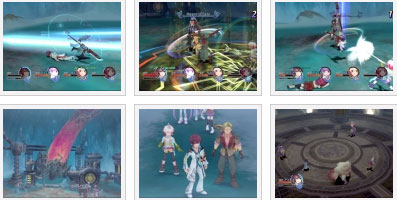 "Tales of Graces" ist ein Wii-Rollenspiel und das zwölfte Game der "Tales"-Reihe. Mit über zwei Jahren Verspätung wird es das Spiel auch international zu kaufen geben und zwar für die PS3 mit dem Zusatz "F", das steht für "Future", am Ende.
Die Portierung bringt aufgemotzte HD-Grafik mit, neue Story-Szenen, neue Schätze, neue Kostüme und neue "Blast Calibers".
Grafiken zum Titel aus dem Hause Namco Bandai gibt es bereits:
18 screens, "Tales of Graces F", via gamekyo.com.
Nordamerika bekommt den Titel, der der Famitsu 36 von 40 Punkten wert war, am 13. März. Als PAL-Version wird es das Game im Sommer geben.
---
.: Social Bookmarks :.