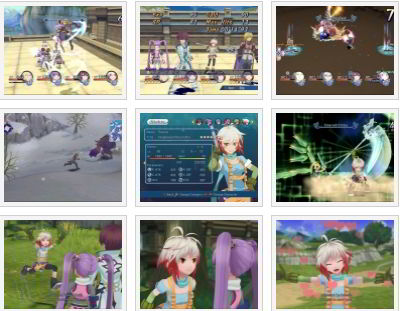 Wie bereits erwähnt ist "Tales of Graces F" ein PS3-Port des Wii-Rollenspiels aus dem Jahr 2009. Der Epilog ist darin wesentlich länger, neue Story-Szenen kommen auch, natürlich präsentiert alles in HD-Grafik und es gibt neue Geheimnisse, Kostüme und "Blast Calibers".
Inzwischen sind auch englischsprachige Grafiken erschienen:
18 screens, "Tales of Graces F", via gamekyo.com.
Als Vorbesteller wird man Kostüme erhalten und ein Theme für den XMB (Cross Media Bar) der PS3. Release wird irgendwann im Sommer sein.
---
.: Social Bookmarks :.