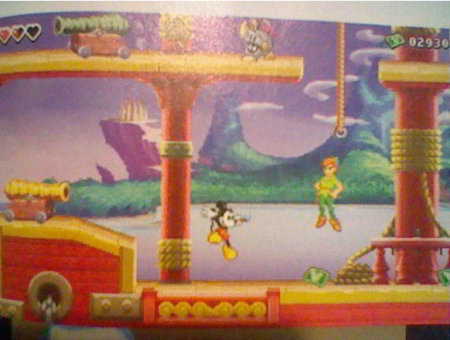 Mit "Epic Mickey: The Power of Illusion" bekommt der 3DS seinen eigenen Ableger der Franchise. Es ist ein direkter Nachfolger zu "Epic Mickey" und "Epic Mickey 2", mit handgezeichneten Figuren und scrollenden Hintergründen. Es erinnert dadurch stark an die alten Games für den Game Boy Color und weniger an einen Titel, der für einen 3D-fähigen Handheld konzipiert wurde.
Die folgenden Scans sind qualitativ auch nicht so hochwertig, reichen aber für einen ersten Eindruck:
6 scans, "Epic Mickey: The Power of Illusion", via nintendoeverything.com.
Die Mischung aus Platformer und Action-Adventure hat bisher noch keinen sicheren Termin und es gibt auch noch keine Informationen zur Story.

---
.: Social Bookmarks :.