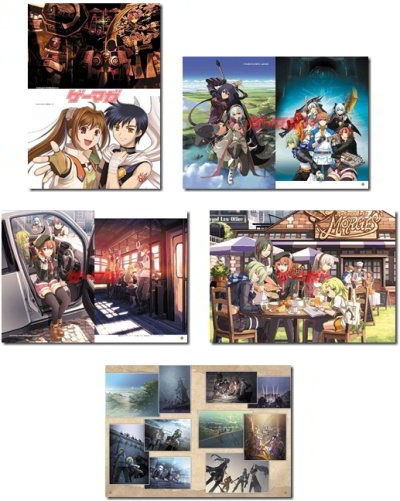 Falcom hat am 16. April zwei Artbooks zur "Trails"-Rollenspiel-Serie veröffentlicht. Darin zu sehen sind Illustrationen und Charakter-Artwork zu den Games "The Legend of Heroes: Trails in the Sky", "Trails of Zero", und "Trails of Blue".
Das Buch mit Lloyd Bannings auf dem Cover enthält die Illustrationen, das mit Estelle auf dem Cover hingegen das Figuren-Artwork. Jedes Buch enthält 272 Seiten.
Hier findet ihr eine kleine Vorschau zu den Inhalten:
Die "Trails"-Artbooks, via siliconera.com.
Oben zu sehen ist lediglich ein Ausschnitt aus dem Illustrationen-Buch.
Der Preis: Jeweils 41$/31€. Oder ihr bezahlt 120$/91€ und bekommt dann beide Bücher mit einem Mini-Poster obendrauf.
---
.: Social Bookmarks :.