Badass: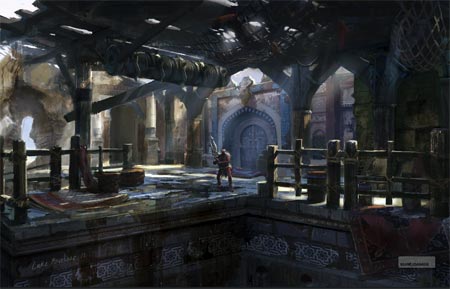 Wir sind froh, dass Kratos noch einmal zurückkommt. "God of War: Ascension" erzählt die Vorgeschichte der kompletten Serie und wird auch das erste Spiel der Reihe sein, das ein Mehrspieler-Feature spendiert bekommt.
Das Hauptthema des Spiels ist Rache. Erzählt wird, wie Kratos zum Geist Spartas wurde.
Es gibt nagelneue Grafiken zum Spiel:
8 screens, "God of War: Ascension", via eurogamer.de.
Die Spieler erwartet den jüngsten und menschlichsten Kratos überhaupt, der die Morde an seiner Frau und seinem Kind rächen will. Dazu wird Ares zu seinem primären Ziel.
Das Action-Adventure, mittlerweile schon der siebte Teil der Serie, wird ab Frühjahr 2013 zockbar sein.
---
.: Social Bookmarks :.