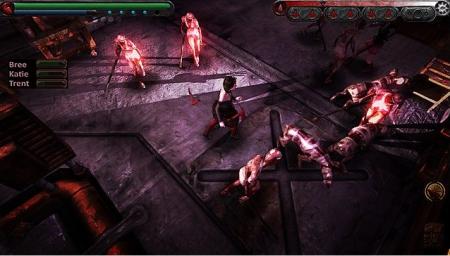 "Silent Hill: Book of Memories" wird von WayForward exklusiv für die PSVita entwickelt. Das Gameplay liegt schwer auf Vier-Spieler-Action aus einer Top-Down-Perspektive, was extrem ungewöhnlich für die Serie ist. Momentan ist nicht einmal gesichert, ob es einen Einzelspieler-Modus geben wird.
Der Individualisierung des Charakters kommt auch erstmals eine wichtige Rolle zu: Ihr könnt Geschlecht wählen, das Aussehen verändern und ein paar Dinge mehr. Waffen gibt es reichlich, doch mit eingeschränkter Haltbarkeit. Außerdem gibt es so etwas wie Superkräfte: Man kann einen Balken aufladen und so diese Mächte entfesseln.
Hier die ersten Grafiken zum wahrscheinlich ungewöhnlichsten "Silent Hill" aller Zeiten:
14 screens, "Silent Hill: Book of Memories", via joystiq.com.
Vier Charaktere wurden bisher bestätigt: Katie Collins, Derek Copeland, Trent Baker und Naomi.
Das Game erscheint am 15. Oktober in den USA und kurz danach auch bei uns.
---
.: Social Bookmarks :.